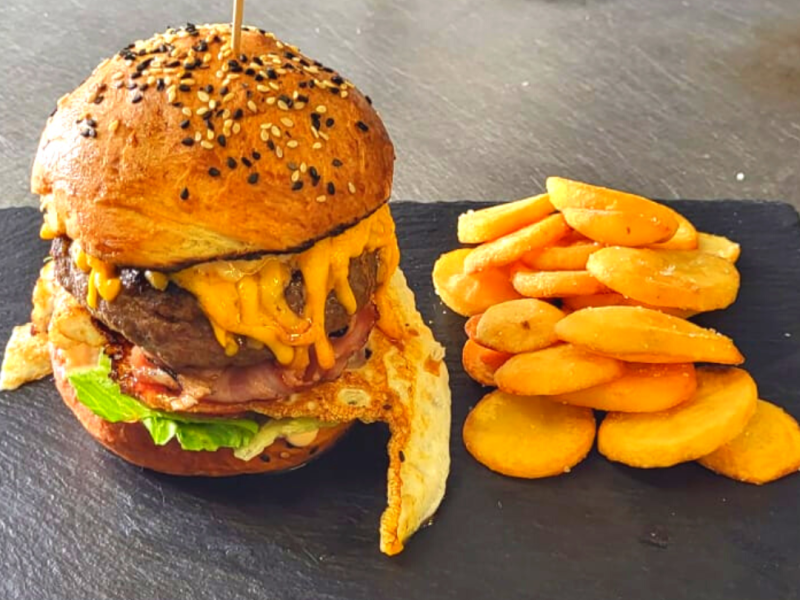 29 July, 2022
Original salads and the best burger in August!
We have again prepared evening specials in a summer version for you in August. You can look forward to original salads, excellent burger in homemade bun and the first-class rib eye steak.
Enjoy your evening and come to Salut to try one of our specials of the month:

Chicory salad with gorgonzola cheese 325 CZK
Papaya salad with shrimps 325 CZK
Beef burger in our bun 365 CZK
Rib eye steak (250 g) with sweet potato puree and sweet potato chips 485 CZK

We also have a delicious evening menu prepared for you. We change it regularly according to the seasons.