2 April, 2019
Salut on the wheels
At the beginning of 2019 we opened a caravan opposite the Holešovice metro station, where we offer excellent coffee, tea and delicious hot and cold drinks.
The initial incentive to build a caravan was based on the fact that there is no similar type of facility near our hotel. The area around Holešovice railway station is a very frequent place and the possibilities to have a quality coffee "to-go" were very limited.
In our caravan you can enjoy premium Italian Cosmai coffee, which is made from the finest varieties of Arabica and Robusta, from traditional countries, combining the best coffee features. In addition, you will find excellent hot and cold drinks made from 100% homemade My Homede Limonade syrup made from selective fruits and in many unconventional flavors.
We look forward to you!
25 February, 2020
We are eco-friendly
Being ecologically responsible should be everyone's priority nowadays and we, of course, keep up with this trend. Just come and see for yourself.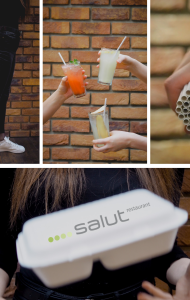 25 June, 2019
Jazz evenings
There's always something new going on in our restaurant! This time we have prepared regular jazz evenings for you. The first one will be held on 6th July from 17:00.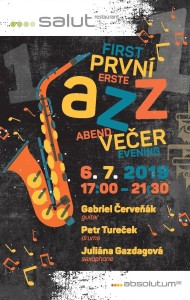 18 February, 2019
The new Salut restaurant concept
On February 11, 2019, we opened a new Salut Restaurant for you and we are bringing a completely new gastronomic concept.