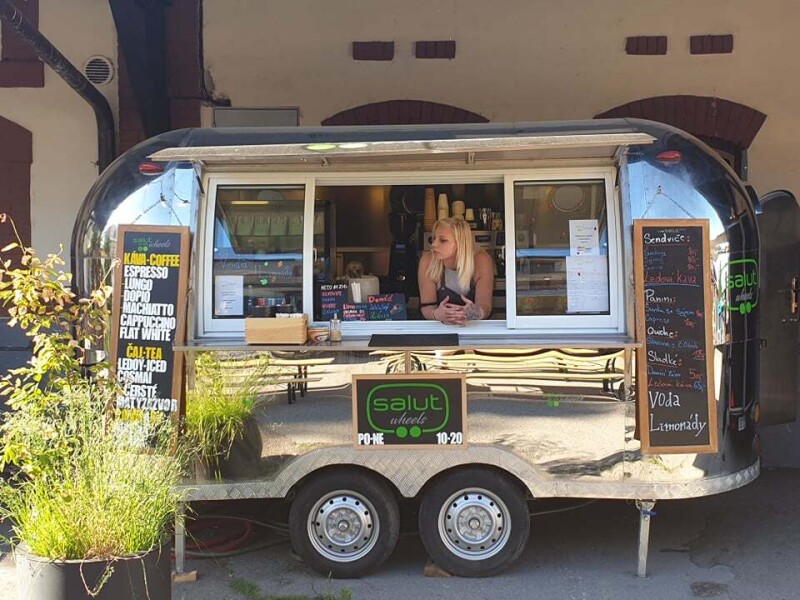 16 June, 2021
Salut on the wheels
Visit our stylish caravan with excellent coffee, delicious drinks and a wide range of snacks. We are now in the Food Truck Point in the Prague Market Holešovice!
In our caravan you can have premium Light Roast Coffee, which is made from the most selected varieties of arabica and robusta varieties, originating from traditional countries and combining the best properties of coffee. We have a lot of interesting flavors and toppings at your disposal, with which you can make your coffee special. You will also find excellent cold drinks, such as homemade lemonades and smooties, in many non-traditional flavors. We also did not forget the tapped Kofola and the increasingly popular Espresso tonic.
You will also find a wide selection of appetizers, such as paninis, sandwiches and also homemade pastries. In the summer months, we also have a selection of classic popsicles ready for you.
Open Saturday to Sunday from 10 am to 6 pm. You will find us between halls 13 and 17.
We look forward to you!
25 February, 2020
We are eco-friendly
Being ecologically responsible should be everyone's priority nowadays and we, of course, keep up with this trend. Just come and see for yourself.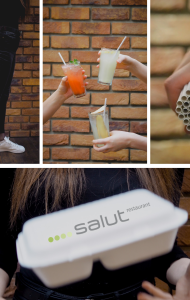 18 February, 2019
The new Salut restaurant concept
On February 11, 2019, we opened a new Salut Restaurant for you and we are bringing a completely new gastronomic concept.