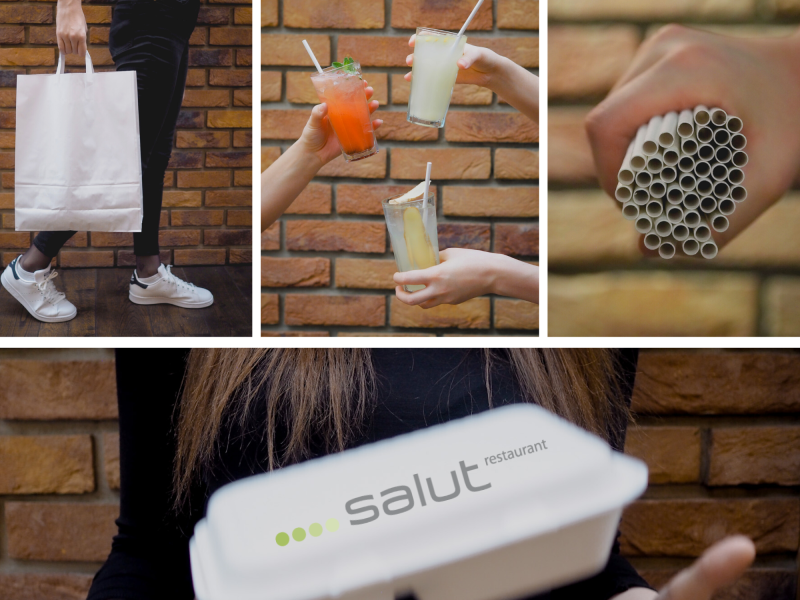 25 February, 2020
We are eco-friendly
Being ecologically responsible should be everyone's priority nowadays and we, of course, keep up with this trend. Just come and see for yourself.
Haven't finished your meal? No time to eat? Got leftovers from a party or a conference? No need to be shy! We are against food waste and we'll be happy to pack everything for you to take away. Our packaging is ecological, the bags are compostable, and we'll also give you eco-friendly disposable utensils.
Craving good coffee but don't have time to sit and enjoy it? You can take it away in a paper cup and we will pack your dessert as well – using an eco-friendly box, of course.
Come and spend a lovely evening with your friends. Whether you choose alcoholic or non-alcoholic drinks, home-made lemonades or anything else, all your drinks will be served with a stylish BIO paper straw.
We enjoy being environmentally responsible and we are happy to make you a part of it.
25 June, 2019
Jazz evenings
There's always something new going on in our restaurant! This time we have prepared regular jazz evenings for you. The first one will be held on 6th July from 17:00.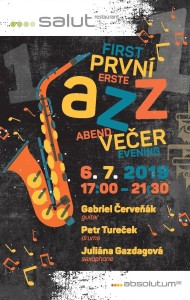 18 February, 2019
The new Salut restaurant concept
On February 11, 2019, we opened a new Salut Restaurant for you and we are bringing a completely new gastronomic concept.